Going nuclear
It could be said that the Conservatives went nuclear in more sense than one today. Defence Secretary Michael Fallon said Mr Miliband had "stabbed his own brother in the back" to lead Labour and would be "willing to stab the UK in the back" by doing a deal on Trident with the SNP in order "to become PM". His comments, which he later defended, also put the changing face of election campaigning on the radar. He declared the Tories' Trident policy a "red line" - after the SNP described their opposition to the deterrent in exactly the same terms. Are any of the parties prepared to tell us more about what they see as off-limits in post-election negotiations? Something to watch out for when the manifestos surface next week.
| | |
| --- | --- |
| More than defence of the realm | |
On the face of it, today has been a row about Trident, with the Tories laying in to Ed Miliband saying he'll do anything to get into power - including ditching nuclear weapons to do a deal with the SNP. Labour says it has no intention of doing any such thing, but this is about more than defence of the realm; it's about a Conservative strategy to keep Ed Miliband and his leadership qualities at the centre of this general election campaign.

The Tories have calculated that people don't want Mr Miliband as their Prime Minister and that they see him as weak, but there are risks here for the Tories. By launching such a personal attack on the Labour leader voters might be turned off, and, of course if voters are warming to the Labour leader that strategy won't work - they've got four weeks to find out.Watch Vicki's 60-second round-up >
Vicki Young
Deputy political editor
The best form of defence?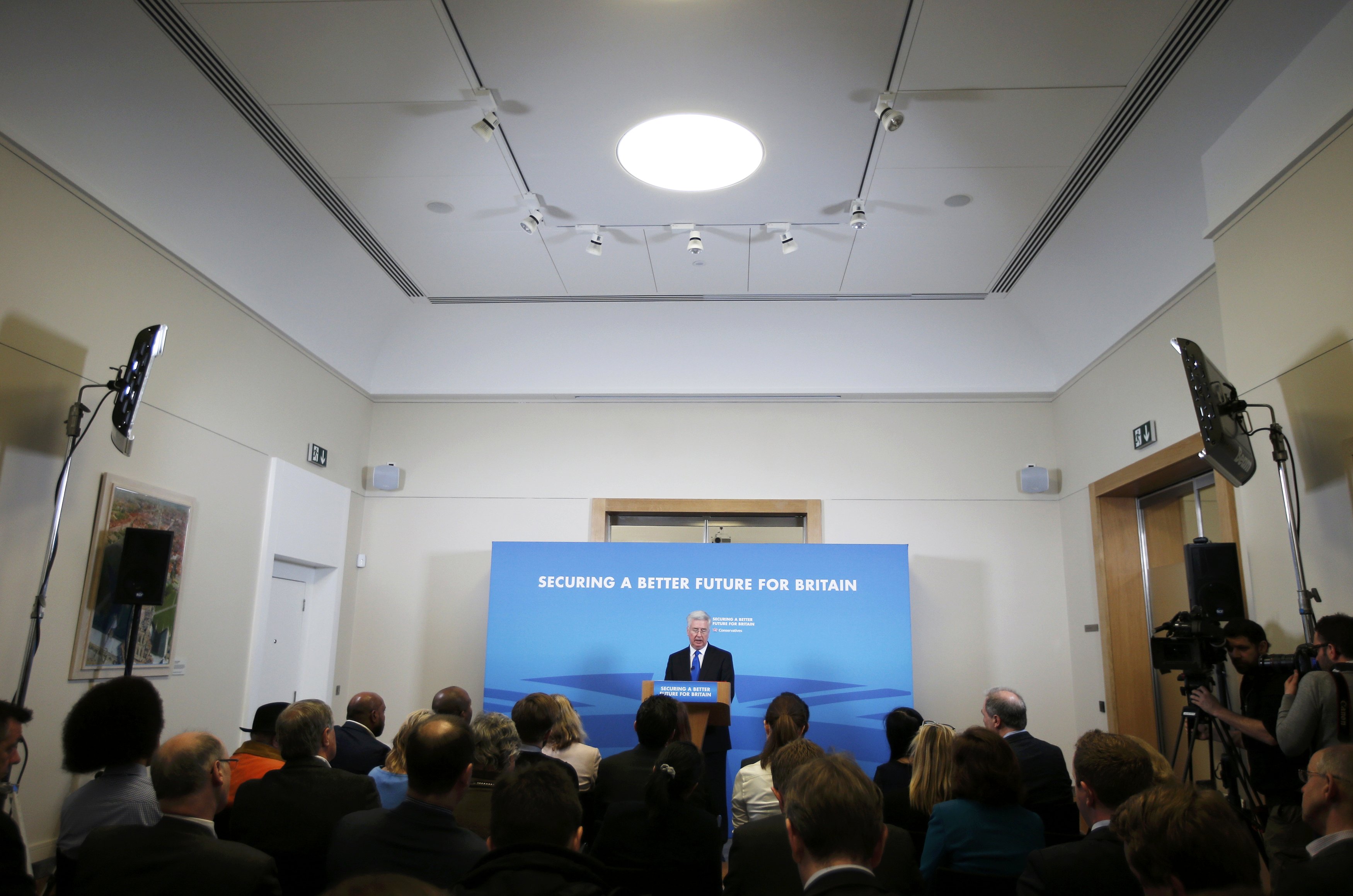 Michael Fallon said Ed Miliband would use Trident as a "bargaining chip"
As already mentioned, Defence Secretary Michael Fallon went on the attack today. He said four new nuclear missile-armed submarines would "protect all of Britain". But Ed Miliband insisted his party is "committed" to a continuous at-sea deterrent, although it would consider reducing the fleet to three, also advocated by the Lib Dems. The Greens said they were the "only party standing up to Trident across the UK". UKIP accused the Tories of "hypocrisy" for going into coalition with Trident-opposed Lib Dems. Read more >
Neverendum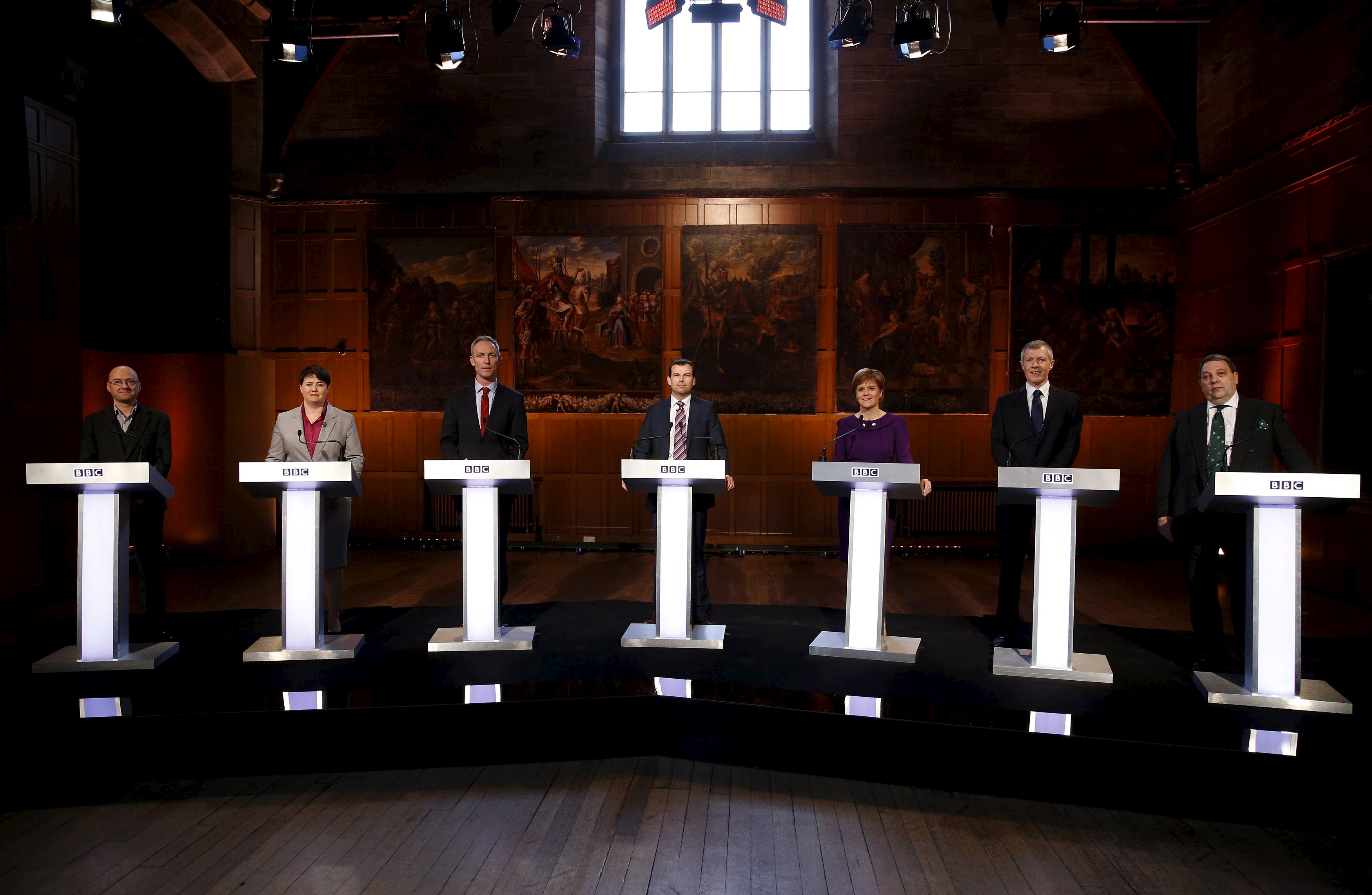 The politicians pose with the BBC's James Cook
Repeated referendums was one scenario predicted following Scotland's "no" to independence last year. It hasn't happened - but the subject did feature prominently in last night's debate between six of Scotland's parties. SNP leader Nicola Sturgeon said she would only push for a rerun in the case of "material change". Scottish Conservative leader Ruth Davidson said it had been ruled out "for a generation". Labour's Jim Murphy stressed the election is not about independence. Read more >
Labour's career move
Teenagers will be guaranteed face-to-face careers advice if Labour gets into power, the party has announced. It set out several elements of its education manifesto, including a pledge to protect the entire education budget in real terms. Read more >
UKIP woos women
UKIP has admitted it is "lagging behind" in attracting women and has at times resembled "a rugby club on tour". Its remedy? A range of policies aimed at women, including scrapping VAT on sanitary products and 3,000 more NHS midwives. Read more >