Ready, steady, read!
How are your speed-reading skills? You're going to need them over the next few days as the party manifestos are published in quick succession, with less than four weeks to go until the election.
| | |
| --- | --- |
| | |
Address the nation's doubts. Confront your weaknesses. Tackle them head on. That seems to have been Ed Miliband's plan today as he made two key claims: "I am ready" and "we are the party of responsibility."

He argued that he had been tested over the past four year and shown his strength in confronting the banks and the energy firms and Rupert Murdoch. Voters, he says, can now ask the question "who do you think will stand up to powerful interests", adding: "The answer will never be David Cameron." His "mission" as your prime minister would, he said, be simply summed up - "I will always stand up for you".

It was one of the most powerful speeches I've seen him make and a stark contrast with the last big speech he made in Manchester which he'd probably rather forget. It was, though, the front page of the manifesto with its "budget responsibility commitment" and "clear vow to protect our nation's finances" which revealed his greatest fear. How can he convince voters so soon after the crash of 2008 to put Labour in charge of the economy again? Read more >
Nick Robinson
Political editor
Would you hire this man?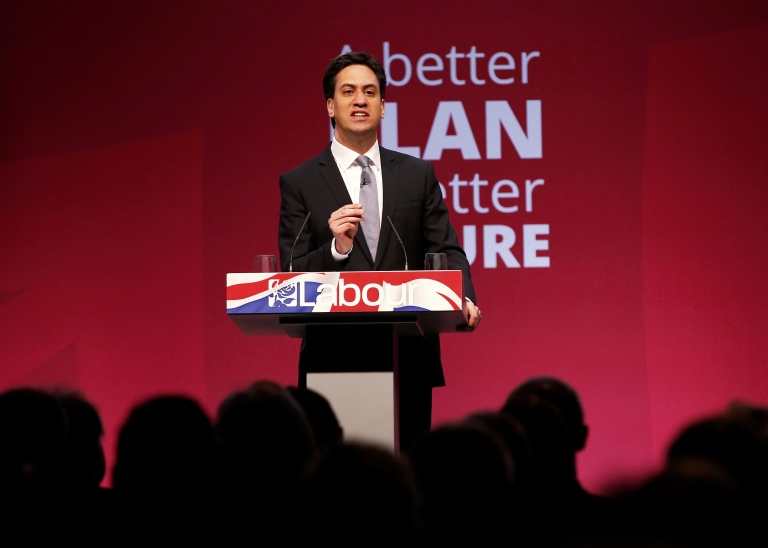 Ed Miliband placed an emphasis on balancing the books at the manifesto launch in Manchester
If voters get to decide the successful candidate for the job of PM, the manifesto can be thought of as the party's covering letter. Labour launched its pitch for power today, including a £2.5bn fund for the NHS paid for largely by a "mansion tax", ensuring gas and electricity bills can only fall not rise until 2017, and banning zero-hour contracts and raising the minimum wage to £8. The Conservatives said Labour was not to be trusted with the economy, and Nick Clegg said it showed "the lengths Labour will go to to kid people". Read more >
Brave Green world?
"Vote big, vote brave" is the Green Party's appeal to the British people. Launching the slogan in Brighton, Green leader Natalie Bennett said: "The time for half measures is over." More detail on the Greens' plans when they launch their manifesto tomorrow.
Read more >
Lib Dems court consumers
The Lib Dems say they want to "give power back" to consumers by making it much quicker for households to change energy supplier. The party is also hoping to add to the pennies in our pockets by promising to end above-inflation rail fare increases. Read more >