Tweet impressions
1.65M 57.7%
Profile visits
27.7K 82.0%
TWEET HIGHLIGHTS
Top Tweet earned 71.9K impressions
Yougov 2550 voters aged 18-24 Fieldwork: 1st - 28th March Women (Men) LAB 40% (29%) GREEN 23% (18%) CON 18% (27%) UKIP 7% (12%) LD 7% (8%)
Top Follower followed by 47.6K people
2015 is the year of the 99%❤️In deep with the Fire Brigades Union! My views are my own not those of my employer. Retweeting doesnt mean I agree. Unity!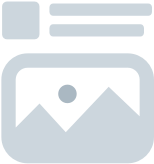 Enrich your Tweets with Twitter Cards
Using Twitter Cards gives you greater insight into your URL clicks, app installs, and Retweets.
Top mention earned 644 engagements